When attempting to install the Beta and you already have the App Store version installed you will be presented with this alert on TestFlight: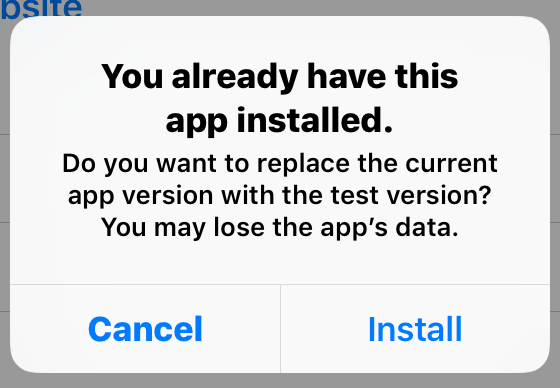 This is basically warning you "do you want to download the beta app on-top of the App Store version of the app you already have installed on your device?"
Your Social Dummy account is not affected.
All fake posts, users and everything is saved to the cloud. You do not need to worry about losing your posts they won't be going anywhere.