We're sorry for the inconvenience or or offence caused. You can easily report a quote to us by holding down on the quote and tapping "Report Quote".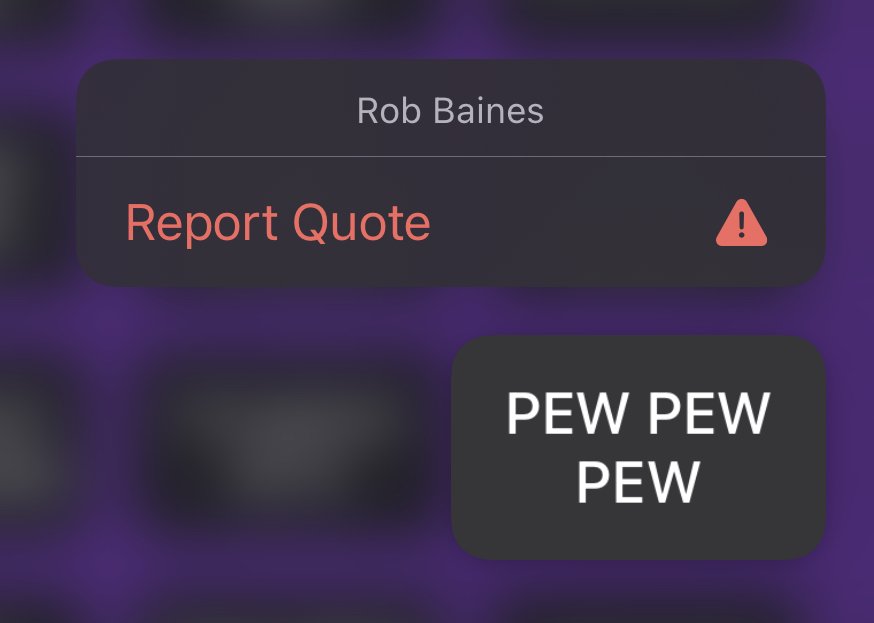 Alternatively, you can email us and we will look into the quote and get this resolved.
When emailing us, please include the name of the quote and which person it is in.